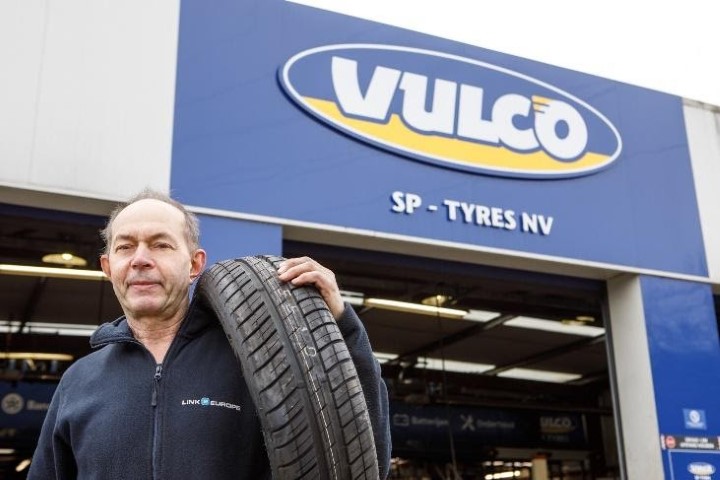 Seasonal peaks? Link2Europe ensures sufficient tire fitters
Driving safely on the right tires? That's what Vulco's tire centers take care of! The change from summer tires to winter tires and vice versa causes a peak rush in these centers twice a year. With Link2Europe's cooperation, it runs like clockwork.
Patrick Van Hemelrijck and his partner Stefaan Houtsaeger run seven branches of Vulco in the Flemish part of the country. Broadly speaking, they replace 60,000 (!) tires twice a year. From mid-October to mid-December and from mid-March to mid-May, it is all hands on deck in the tire plants. During these peak periods, a dozen mechanics join Vulco's permanent team via Link2Europe.
Closer collaboration over the years
Patrick: "Because experienced tire mechanics are scarce in the Belgian labor market, we have been working with international workers for ten years. Previously, this was through another party, until we got to know Link2Europe in 2015. At first, we were particularly triggered by their generous service offer for the employees: accommodation, transport and support. Meanwhile, we are years down the road. Our expectations in terms of those services have certainly been met, the cooperation is running smoothly and we are satisfied with the quality of the colleagues they select for us. Over the years, our collaboration has become closer. We feel that the company is growing, both in resources and in people. Also, the number of countries where they operate is increasing. And that reassures us towards the future.
Because we hire our interim technicians during peak periods, they must be operational from day one. Work experience is therefore essential. By working with Link2Europe, we get people who have done the job before in the Netherlands or Germany. They have gained the necessary experience and language skills there. Mounting tires is quite a taxing job. Working bent over, lifting tires that can weigh up to 50 kg, and in the winter season the colder temperature. A mechanic mainly performs practical operations. The tires must be mounted correctly, for safety, and we also don't want any damage on the rims. Accurate and careful work is key.
We engage about 20 temporary mechanics through Link2Europe on an annual basis, mainly from Poland and the Czech Republic. Sometimes it happens that these colleagues stay even after the peak period. It also happened that an employee chose to settle permanently in Belgium, and we hired him. Due to corona we had some additional absences this winter, and here too Link2Europe helped us by sending experienced employees who were no longer needed at another workplace.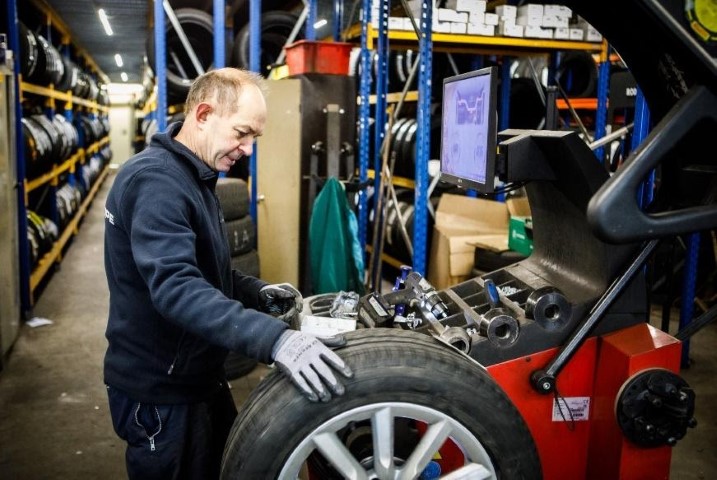 International employment, worry-free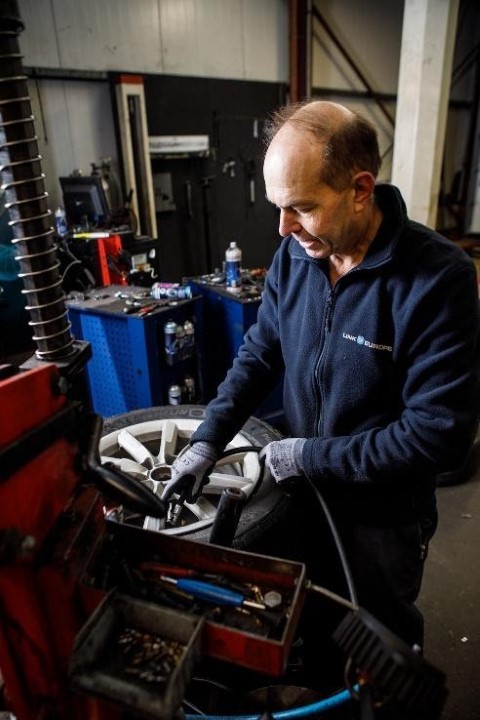 International employment is important to our organization, as it ensures that we have sufficient resources to provide optimal service to our clients. Cross-border employment brings with it numerous challenges in terms of social security and labor law aspects, but Link2Europe takes care of that completely. Even more, they also take care of all administrative and practical aspects, and are ready to monitor the people themselves. They don't leave them to their own devices, even when things don't go well. I know from experience, not every party on the market does that!
By now we have a 'pool' of guys who come back season after season, temporary colleagues who are motivated to work hard and earn pennies. They know perfectly well how our store runs and where the coffee is ready, Patrick concludes!"